Airport Health Organization (APHO)
The Airport Health Organization (APHO) is responsible for ensuring public health and safety at the airport. APHO conducts disease surveillance, monitors passenger health, and implements necessary measures to prevent the spread of diseases. They screen passengers for diseases like Yellow Fever, enforce quarantine protocols, and oversee aircraft disinsection. APHO also handles human remains clearance, conducts food and vector surveillance, and performs regular sanitary inspections. With a well-prepared contingency plan for public health emergencies, APHO plays a vital role in safeguarding the well-being of travelers and maintaining a healthy airport environment.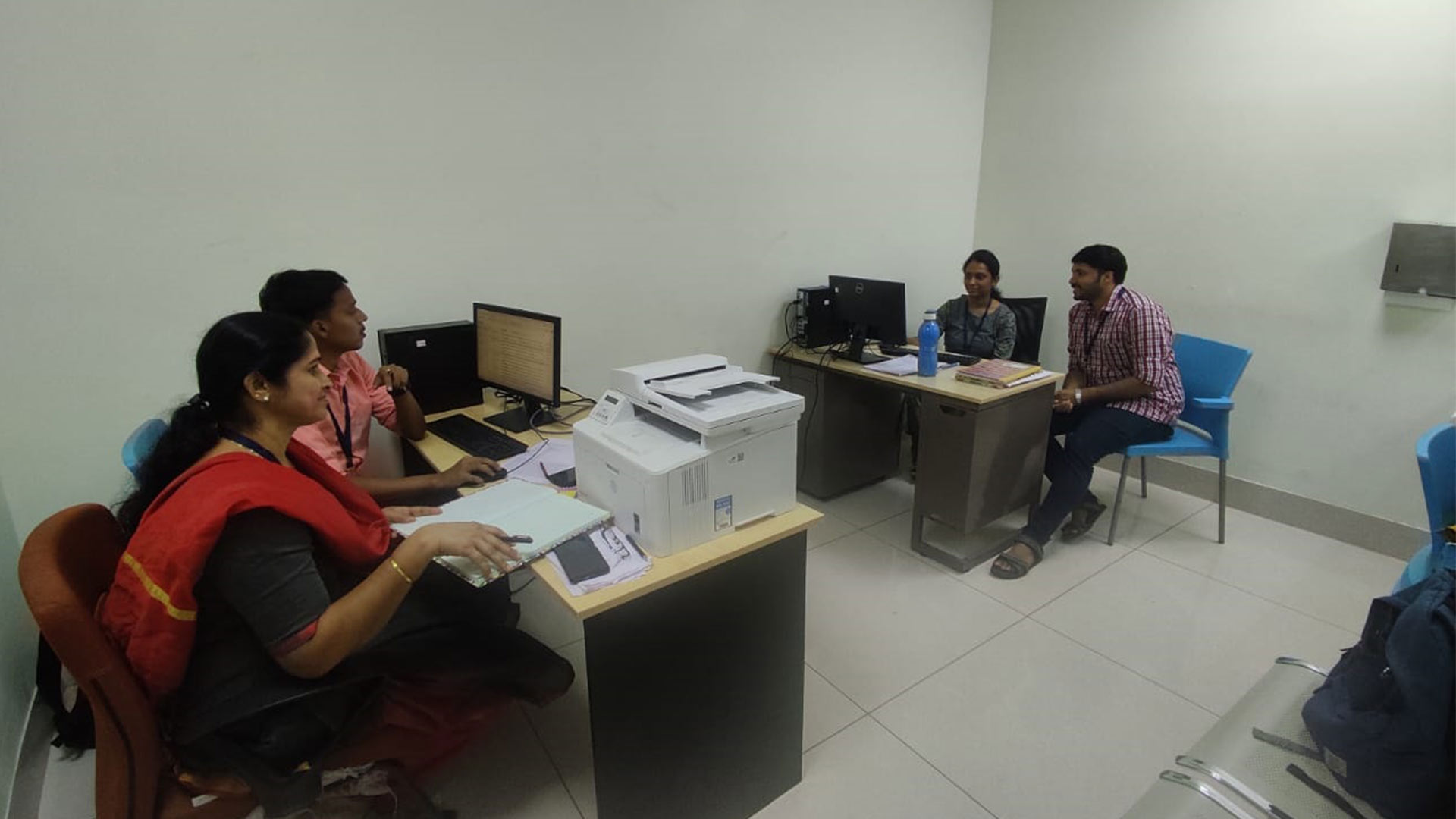 Facilities provided
Surveillance of diseases notified by Govt. of India.

Disease surveillance at Airport Health Organization basically includes 2 categories:

a. Disease surveillance on regular basis like surveillance of Yellow Fever disease. As per the standard protocol all international passengers are screened by Immigration Officers. Passengers coming from Yellow fever infected countries without valid Yellow fever vaccination card are identified. If such passengers are identified by immigration officers, they are referred to APHO Pre – immigration office for decision making.
b. Disease surveillance when a PHEIC is declared by World Health Organization and Govt. of India, Ministry of Health and Family Welfare decide to initiate surveillance.

Passenger quarantine: All the passengers who have transited through the Yellow fever endemic country during the last 6 days prior to arriving in India and if they don't have a valid vaccination certificate, they will have to be quarantine for 6 days. The quarantine starts from the date and the time they started travel from affected country. During this period, they will be monitored for any signs and symptoms for yellow fever disease. If they develop any symptoms, sample will be collected and send for testing.
Surveillance of International Aircraft disinsection: As per the Indian Aircraft and Public Health rule all the international flights coming to India should be disinsected. These aircraft will be carrying a certificate/ Disinsection canisters to this effect and will be shown to the pre - Immigration office for verification.
Human remains Clearance: As per the Indian Aircraft and public health rule Para (4) 1954, aircraft operators/consignee should intimate APHO at least 48hrs before the HUM is brought to airport. Following documents are required to be presented (Copies) Pre - Immigration office of APHO.

a. Indian Embassy Non-Objection Certificate.
b. Copy of the cancelled passport.
c. Death certificate clearly showing the cause of death.
d. Embalm certificate.
e. Noncontagious certificate.

This office will examine the documents presented and permit/deny the request given by the aircraft operators. Intimation along with copies of the necessary documents should be send to APHO mail ([email protected]) at least 48hrs before. The documents will be scrutinized, and decision taken will be conveyed to the consignee/aircraft operator. Similarly, clearance certificate is issued for the on-board death cases after examination of the body.

VVIP food surveillance-Implementation of FSSAI 2006: Airport Health Officer is the designated officer for the food outlets within the terminal. These food outlets will be checked frequently, and their food hygiene practices will be thoroughly scrutinized.
Vector Surveillance: APHO staff with assistance from national Vector borne Disease control program undertake periodic monitoring of the vector control activity within the airport and 400 meter of the airport.
Sanitary Inspection: Health Inspector and Field workers do the regular sanitary inspection of the food outlets, Toilets, washrooms etc. Samples of the drinking water are to be taken by the airport operator under the supervision of the APHO from the water sources for testing and the results will be monitored by this office.
Training: The Immigration officers have trained periodically regarding Yellow Fever and PHEICs.
Flight Emergency's: APHO staffs will be assisting if any flight emergency occurs within the airport.
Duties related to public Health Emergencies of International Concern (PHEIC): As per the International Health regulations, point of entries should be prepared for Chemical, Biological, Radiological and Nuclear emergencies CBRN approach.